Are you an Engineer-to-Order / ETO Manufacturing Company?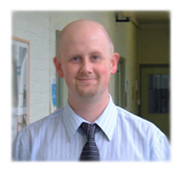 If your answer is 'don't know' then you may wish to read an overview about what an engineer-to-order manufacturer is, if your answer was a 'yes, we are an ETO manufacturer' then please read on! If engineer to order is the approach to manufacturing that you employ and you would like to share in good practices that have been adopted and developed in the areas of Production Planning and Project Management then Austen Jones would very much like to hear from you. I am involved in a research project at Leeds Metropolitan University the aim of which is:
to collate good practice from the ETO manufacturing sector into a working document that UK engineer to order manufacturers can use to improve their efficiency and effectiveness in the areas of production planning and job / project management thereby increasing profitability and competitiveness.
If you are interested in receiving a copy of the results of the project, i.e. the report highlighting how production planning and project management are undertaken in good practice ETO manufacturing companies and the systems that they use (i.e. ERP, EDM etc) or you would like to take part in the project then please register your interest by completing our ETO interest form.
If you opt to take part in the research project then you will receive a further report to the working document assisting ETO manufacturers to become more efficient and profitable. The second report will be tailored to your particular company highlighting specific opportunities for improvement in relation to the Production Planning and Project Management methods that you currently employ. This offer is an ideal opportunity for you to receive some input from an external source that will help to improve your operations and inform you of good practices employed by other ETO manufacturing companies... want to register your interest now?
To sign up for the free report, register your interest in getting involved in the project or to get more info please complete our contact form.
The 4

ETO web site is being used to fulfil three purposes, firstly, it is a vehicle to recruit engineer to order manufacturers to take part in the research project concerned with improving how ETO manufacturing companies plan production and manage their jobs / projects. Secondly, the 4

ETO web site is being used a means of disseminating the results of the research project as well as good practices employed by successful engineer-to-order manufacturers. Thirdly, the 4

ETO site will be developed into a portal site for ETO manufacturers.
Please contact Austen Jones with any questions, comments or suggestions.
Last Updated: 27-Mar-2008